Discover more from Expedite
Restaurant technology and the big ideas shaping the future of hospitality
DoorDash IPO Is Back on Track
... but its Caviar integration went off the rails.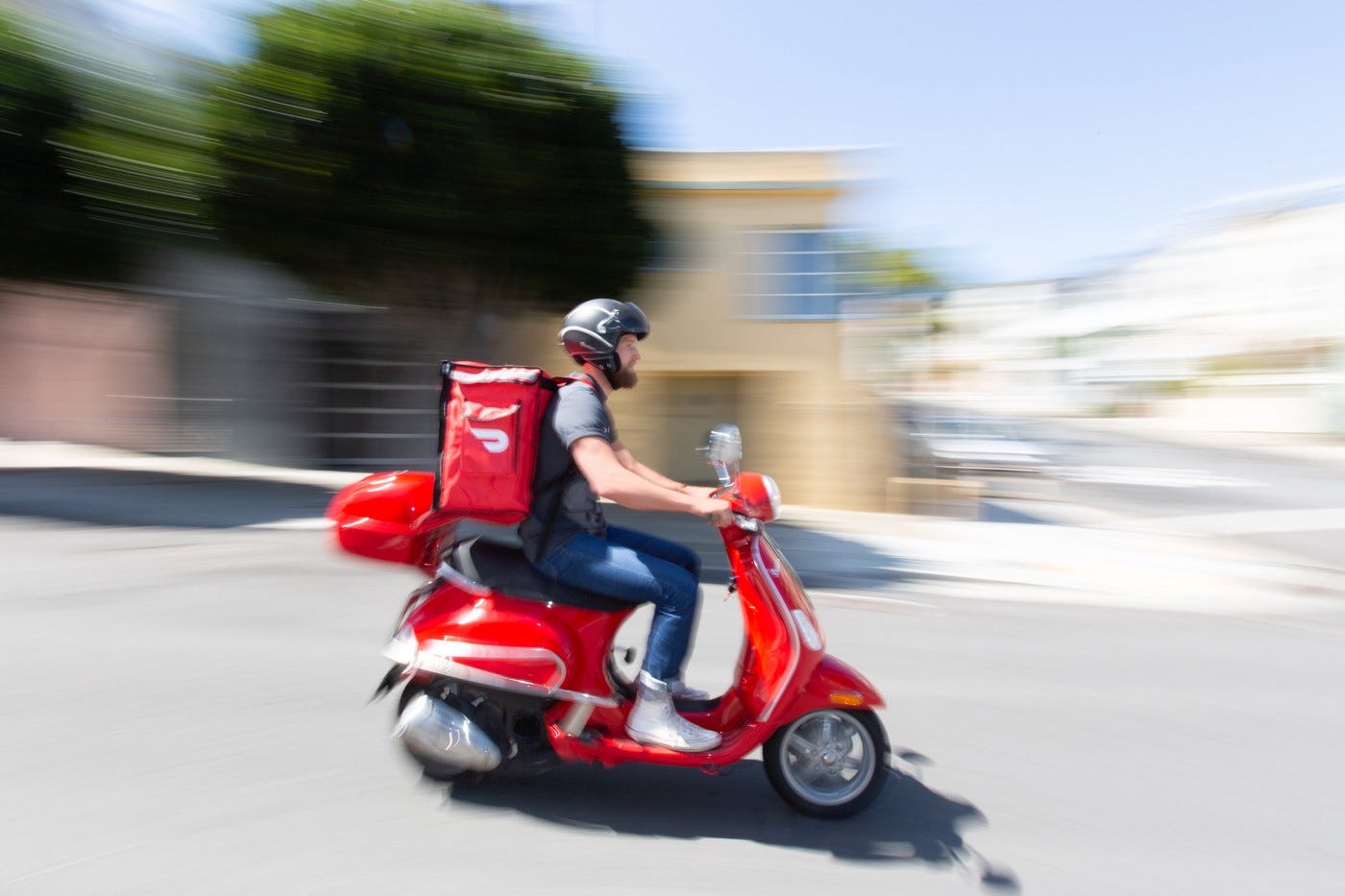 ---
Should I just rename this newsletter Food Delivery Weekly? 
That's a joke, but there's enough going on right now for me to write a book (wink-wink nudge-nudge). And, a reminder! If you find Expedite valuable and care to chip in to support its continued success, you can upgrade to a paid subscription. The content stays the same, but you'll get more of my gratitude. Thank you as always for your support.
Anyway.
It was a little delayed, but DoorDash is set for a fourth quarter initial public offering, according to a Bloomberg report. The company confidentially filed its IPO paperwork in February, but plans were, like everything else, pushed back by Covid. Since its initial IPO filing with the SEC in February, DoorDash has raised an additional $400 million in cash at a $16 billion valuation. 
Throughout August, DoorDash has been merging its backend systems, tying Caviar, which it bought from Square last year for $410 million, into the larger DoorDash system. My former colleague (and all-around stellar restaurant reporter) Erika Adams had a look at how that went down in New York City for Eater NY, and it was... not great. Restaurants in the piece reported sales and orders significantly lower than normal, or even disappearing restaurant listings on the app. 
The point of the change was to combine Caviar and DoorDash into one system for restaurant customers and couriers. According to this giant list of FAQs for restaurants on Caviar, businesses were encouraged not to change their menus through the migration period, which lasted for two weeks in the middle of a pandemic. Businesses were required to continue manage both channels (if they were working with both channels) for the duration, and it was recommended they make changes to the way they mark orders for couriers, too. Nothing to wild and crazy, but Yet Another Thing to Do.
A Caviar spokesperson apologized to affected restaurants in a statement to Eater, saying they were working quickly to resolve the issues. I have zero insight into Caviar's technology, but based on the front-end user experience, I'm not surprised about the hiccups. (User sample size = 1.) In fact, not much about Caviar's guest-facing functionality had changed since the DoorDash acquisition was announced last year. This was probably intentional, but still made for some seriously unfortunate timing to transition restaurants onto a brand new platform in the middle of a pandemic as they cling to the lifeline of takeout orders. 
Diners can still order via the Caviar app and website, a good move given the brand's reputation of working with the sort of higher-end restaurants not typically associated with delivery. (Again, Erika's Eater piece has some good context here.)
Caviar's tech issues raise a bigger question, though: what happens when these third parties, who have built businesses that are indispensable to many restaurants, fail, even for just a few hours or days? A restaurant has little control over much of the tech it uses, and it relies on it to work — especially now. While migrating backend platforms is an extreme example, what happened is indicative of the relationship third-party delivery companies have built with restaurants — and when it's not working, it reflects poorly on the restaurant. Similarly, what happens when a delivery company's couriers fail to deliver the right order, or any order at all? It reflects poorly on the restaurant. Not only are restaurants reliant on third party platforms to drive orders, they're reliant on the same third-party platforms to literally deliver. (Yes, I've asked this question in this context before, but it takes on increased importance at this time.)
As DoorDash's growth and valuation shows, there's plenty of money in the business. The company just announced a new grocery service, which will almost certainly grow — especially in current conditions. As I wrote in February after news of the filing: "While the S-1 [that's the IPO document DoorDash confidentially filed containing a whole lot of interesting financial information] will remain under wraps to most of us until a couple weeks before the to-be-determined IPO date, details tend to leak out here and there during the pre-IPO roadshow, as company executives present to financial institutions while looking for backing.
kristen@kristenhawley.com OR kristen.hawley@protonmail.com if you've got 'em! 
---
What else is happening? 
Thanks for all the feedback on my QR code newsletter back in June — I stuck with the topic and it's a pair of Business Insider stories now: 
Here's one about the launch of Thanx Tableside, a way to order and pay from your phone while sitting at your restaurant table. (paywalled)

Here's a second about the proliferation of QR codes, including a new offering from website design company BentoBox with an eye to aesthetics.
Have you read the NYT piece about the cancellation of the James Beard Awards? It's something! Last evening's Pete Wells piece pulls back the curtain on the decision. Among the details: one restaurateur describes the video she was instructed to film in case she won the award — a symptom of a digital ceremony, I guess? Eesh.
A couple of restaurant-tech adjacent funding notes: 
Drizly, a company that delivers alcohol and targets me with a ton of Facebook ads, raised $50 million in Series C funding. Know your audience!

Shef, a platform for home cooks to sell prepared meals to diners, raised $8.8 million in seed funding.
---
About: 
Expedite is produced by 

Kristen Hawley

, a San Francisco-based journalist with over six years of experience covering the restaurant technology industry. Previous iterations of this content were available via Chefs+Tech and Skift Table. Thanks for reading