Discover more from Expedite
Restaurant technology and the big ideas shaping the future of hospitality
In our restaurant-in-a-box era
Restaurants want to sell good food, fast; diners don't want to talk to anyone.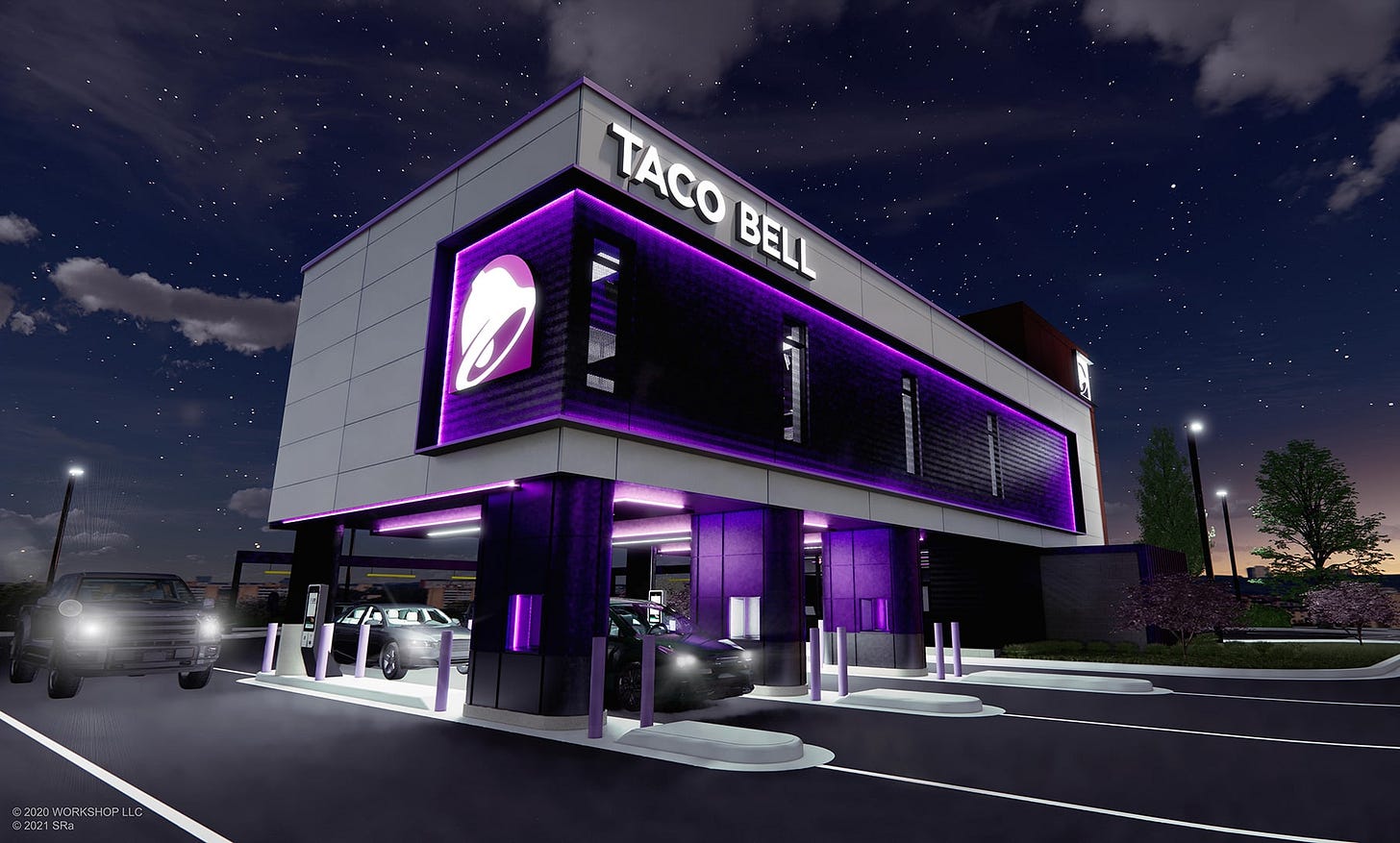 Next year, Chipotle founder and longtime CEO Steve Ells will open locations of a new restaurant called Kernel in New York City. The chain, originally slated to debut right around now, will serve meatless sandwiches, salads, and sides. Per coverage in the Wall Street Journal, "a skeleton crew will run the restaurants alongside robots." 
There's "just enough" human interaction, Ells told the WSJ. Kernel's store locations, each around 1,000 square feet, need just three human workers. The robots load ovens and toast sandwich buns, conveyor belts move food through the space. Workers finish and package the dishes for pickup by customers or delivery couriers. (Prep work happens offsite in a larger commissary kitchen that'll be shared by store locations.) 
Ells plans to open 15 locations in New York over the next two years; more cities will come later. Friend-of-Expedite Matt Newberg of Hngry reported that the first location in Manhattan will open amid friendly competition: next to a Cava and a Just Salad a couple of blocks from the original Shake Shack in Madison Square Park. It's like a de-facto proving ground for a buzzy, young casual restaurant concept. 
In

my story about Sweetgreen

for Fast Company last week, I used the word "throughput" four times… 
…which is one more time than the word has appeared in this newsletter before today but two fewer times than Sweetgreen execs used it during their earnings call. Restaurant execs invoke it far more frequently to describe their businesses' output: how many burritos or bowls or pizzas or, in this case, sandwiches and salads they can produce, and how changes and upgrades to their model might improve this metric. Efficient robots can contribute to faster… throughput. They can also do it in a small space.
In fact, one startup using bots to cook meals for delivery says it can be done in as little as 200 square feet. Remy Robotics, a company that's named for the rat-chef in Disney's Ratatouille, emerged from stealth last week in New York with a restaurant concept called Better Days. It has a mission we've heard before — "to make high-quality delicious food consistently, accessibly, and profitably at scale," per its founder and CEO Yegór Traiman.
Traiman ran the robots for a couple years in Europe before installing them in a CloudKitchens location in New York where they churn out salmon and chicken and vegetable dishes for pickup and delivery in Brooklyn — up to 70 meals per hour. 
I can appreciate the logic behind these rapidly growing, built-to-scale enterprises. 
The goal is to make quality food quickly using great ingredients. By using robots to help humans, the cost of labor falls, leaving more money to invest in high-quality food. I get it. (Believe me.) But while these restaurant concepts are marketing themselves on their cutting-edge technology, they'll still be judged by their food. 
An automated restaurant that can be replicated quickly lends itself to urban markets — hence, "restaurant in a box." In the suburbs, there's a different, but related fix: the drive-thru. 
In coverage last week, the New York Times cited a study that found two-thirds of fast food orders are drive-thru orders. At the same time, data shows that dining inside the same restaurants is on the decline. It's in part thanks to a so-called "societal sea change," per the Times; apparently, post-pandemic, we really don't want to talk to strangers.
Restaurants are building new stores to handle drive-thru volume, testing conveyor belts and tubes and artificial intelligence that can take orders, all in service of feeding people in their cars. Taco Bell's latest real estate play is a two-story building with a kitchen on top and drive-thru lanes below, a restaurant in a box if there ever was. 
Restaurant companies say they're testing the new formats, which have maybe received an outsized amount of attention given their relatively small footprints. But if all goes to plan, don't be surprised to see them multiply fast. 
Case in point: over the next five years, the just-launched Better Days hopes to expand to 500 locations. Eventually, it wants to sell its tech to other restaurants. How's that for throughput?
Americans agree, tipping culture is confusing and frustrating
Tipping culture, particularly post-Covid, has permeated through a variety of businesses beyond restaurants. Last week's DoorDash tip-prompt announcement rattled some drivers, and inspired a CNN op-ed.
According to a new study by the Pew Research Center, only about a third of U.S. adults say it's "extremely" or "very" easy to know whether or not to tip, while a similar amount feel the same about knowing how much to tip. And while people might agree that tipping is confusing, they disagree about what a tip fundamentally is. Twenty-nine percent of Americans see tipping as an obligation, 21 percent see it as a choice and 48 percent say it depends on the situation. The senior writer of the report, Drew DeSilver, says the discord isn't surprising. 
"Tipping is one of those things in American society where there aren't clear rules," he told the Washington Post. "There's not a single generally accepted way of doing things, like with traffic lights, where we all know that red means stop."-Danielle Hyams
---
What else?