Discover more from Expedite
Restaurant technology and the big ideas shaping the future of hospitality
The restaurants we deserve
Internet culture has come for them all.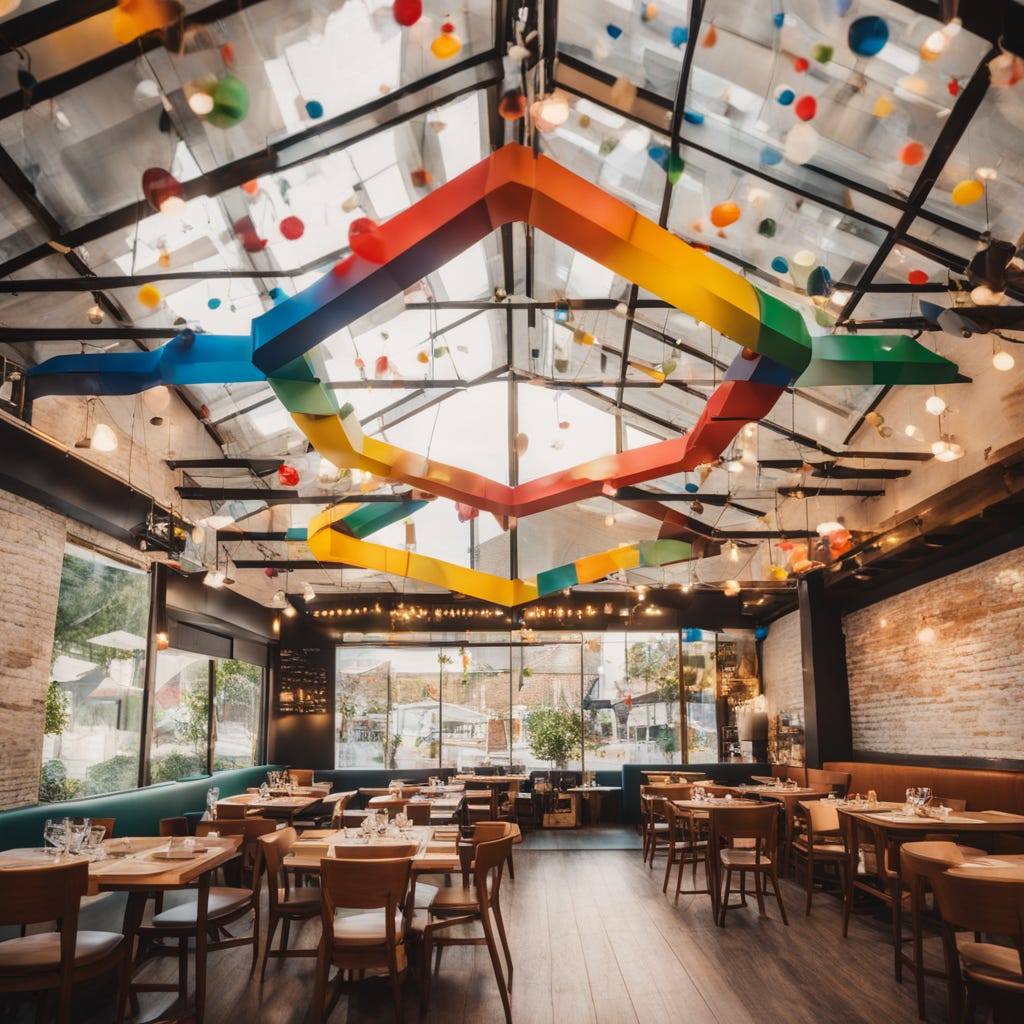 It's been over a month since the federal government's antitrust trial against search giant Google started, and on Monday, the company's CEO, Sundar Pichai, took the stand to defend the company worth one-and-a-half trillion dollars. 
The government's position is that Google abused its position as the top player in online search and has created an illegal monopoly, rendering any potential competitors useless. The trial revealed that Google has paid billions of dollars to companies like Apple to ensure it would be the default search option on certain devices,  (Google paid an almost unfathomable $26.3 billion in 2021 on "traffic acquisition costs.") 
If Google wins the case, little will change for the tech company that controls some 90 percent of online searches. But if it loses, Google could face any of a slew of punishments from fines to ending the exclusive search agreements it fought so hard to forge. No matter what happens when the judge makes their ruling (there's no jury in this case), Google has clearly asserted its dominance and injected itself into every facet of American culture, our restaurants included. 
It's been a decade since I started writing a newsletter about restaurant technology; about the ways the hospitality business was changing because of internet culture. 
I can confidently say that we have arrived. 
Thai Food Near Me is a Thai restaurant on Second Avenue and 34th Street in Manhattan's Murray Hill neighborhood. It has a 4.5 star rating on Yelp, and went viral on Twitter last year before it opened. That's thanks to its name, a reference to the way people search for restaurants on Google. 
"Everywhere I go, I'm craving Thai food," he says. "I have to search 'Thai food near me' all the time," Teddy Jirapraphanan, one of the restaurant's four owners, told tech news site the Verge recently.
In its coverage, the Verge called the restaurant, "a small but powerful symbol of Google's far-reaching impact on businesses over the past two decades and the lengths their owners will go to to try to optimize their operations for the company's platforms." 
According to recent consumer research from restaurant technology company Deliverect, 40 percent of people use Google's search functions to find new restaurants. Thirty-eight percent use food delivery apps to find them. When you're a small business working hard to attract new customers, it's hard to ignore that tranche of potential customers. A name that capitulates to the zeitgeist seems a small price to pay to capture that attention and turn online traffic to offline foot traffic. 
Another of the restaurant's owners concedes that the name works well only for local Google searches, and the Verge's writer notes that even a few miles away in Brooklyn, Google didn't return the restaurant as a nearby option. But here I am, sitting at home in San Francisco, writing about a restaurant that's gone viral for its name 3,000 miles away. That's some pretty solid SEO.
Of course, plenty of other restaurants are having the opposite problem, going viral on the internet without really trying. 
I was reading last week's New York Magazine coverage of the restaurants Taylor Swift recently graced in New York (yes, you want to read this, too)  when I noticed one of my favorite spots in the city, Via Carota, described as: 
"[A]n actually good, warmly lit Italian restaurant in the West Village that has not yet been completely destroyed by TikTok, but which hovers unsettlingly at that precipice." 
It was the first stop on the writer's tour of NYC restaurants graced by the newly minted billionaire pop star, the first listed of a handful of spots that have been seemingly overrun by Swifties eager to sit where she sat. (The writer even manages to interview one of them for the piece.) I suspect this… trend will get worse.
What's a restaurant to do when it doesn't have Swifties banging down its door? It is no longer enough to merely exist online; restaurants — whether digital brands or IRL — have to stand out online, on Google Maps or among the top listings of delivery apps that, over the course of a decade, have managed to transform the restaurant business — naming conventions included.
"You no longer have to be on the corner of Main and Main," is something the Los Angeles restaurateur Bill Chait told me in an interview that is now probably a decade old. That's still true. But in the last decade, the digital corner of "Main and Main" has emerged and landed inside our phones.
(Please, please don't ruin Via Carota.)
Sometimes, it's all too much. 
A Brooklyn cafe named Dae, which New York Magazine's Curbed calls "meticulously curated," recently took the extreme step of banning people from taking photos and videos inside. According to the owners, influencers were showing up in hordes, setting up tripods with pro-level cameras, orchestrating hours-long photo shoots, and, in some cases, not even buying anything to eat or drink. It's hard to argue that a well-designed space isn't perfect Instagram fodder — it wasn't too long ago that plenty of restaurants courted social media photos with quirky and unique designs. But what happens when internet fame prevents actually running a business?
"It's a free-for-all," the store's owner told Curbed, laughing. "No one's regulating the TikTokers."
What else?