Discover more from Expedite
Restaurant technology and the big ideas shaping the future of hospitality
The future of restaurant work
Ellen Yin on the ideas and policies that matter —and one thing that's missing
Welcome to the next edition of The Future of Hospitality, a six-part series sponsored by OpenTable that uncovers some of the best ideas, best applications, and best practices for building the F&B businesses of tomorrow.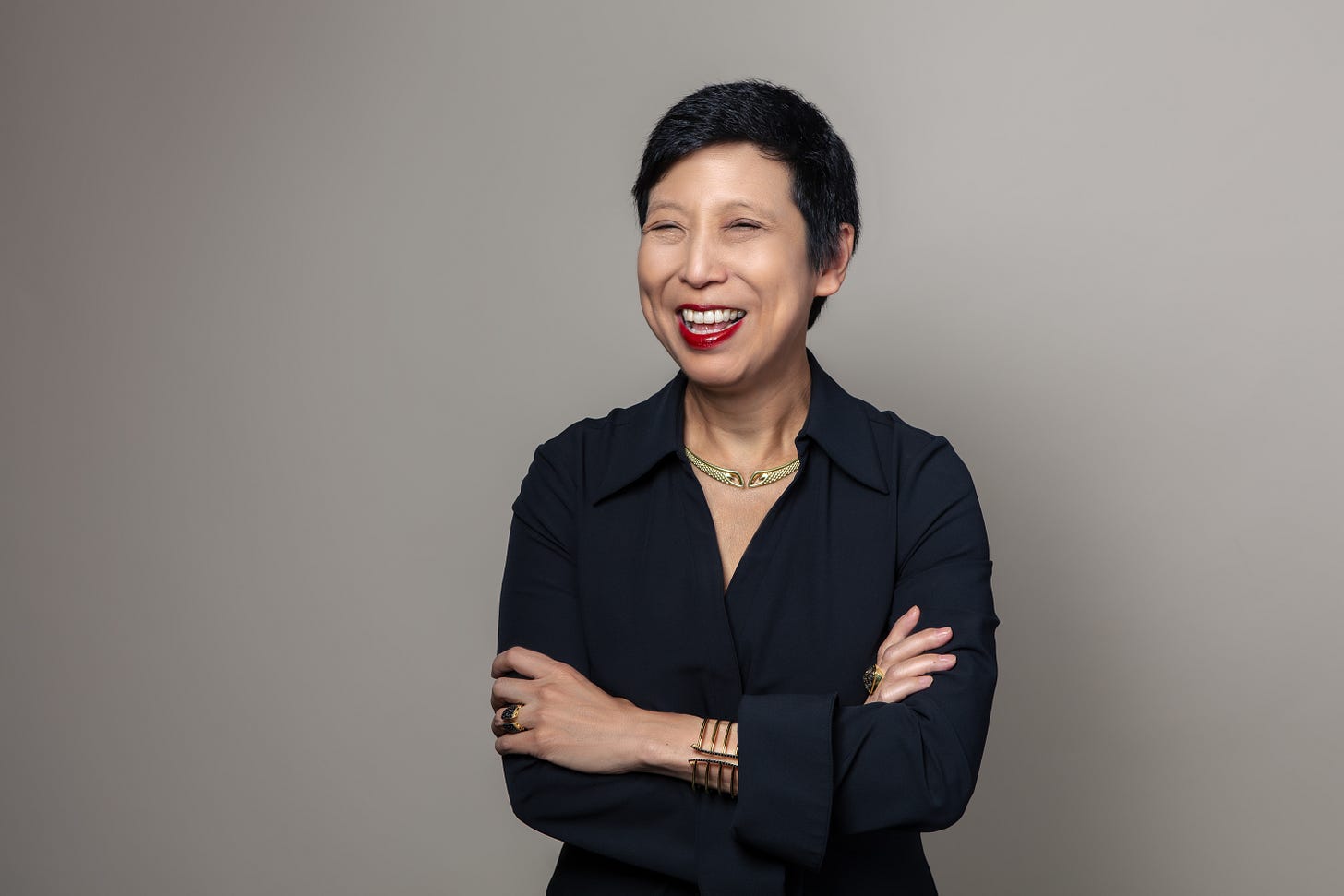 The first time I met restaurateur Ellen Yin, founder and co-owner of High Street Hospitality Group, she spoke eloquently about her journey from management consultant to restaurateur at a restaurant industry conference I co-hosted. The second, and later third, fourth, and subsequent times we've met, Yin has greeted me with the kind of warmth that reminds me why I love writing about hospitality: The people who build this industry are exceptional at making people feel welcome. 
Of course, the business of being hospitable comes with its challenges. Among them, hiring and retaining staff, a topic Yin is particularly well-suited to talk about given High Street Hospitality's decades-long initiatives to help its workers thrive. She actively works to support the future of restaurants and her community; she's OpenTable's newest advisory board member, and sits on other community boards like the Philadelphia Award, Delaware River Waterfront Corporation, Arden Theatre Company.
The company currently operates six businesses in Philadelphia, including a new location of High Street. Yin closed its original location, an all-day bakery and cafe, in the summer of 2020 after a major rent hike. The new restaurant opened for dinner service in early October; lunch service starts on Thursday, and brunch this weekend. It's attached to High Street Bakery, what Yin calls an "exhibition bakery" that's able to host baking and pizza-making classes.
In June, Yin won the James Beard Award for outstanding restaurateur, an honor she says belongs to the entire team. "It's so great for the whole group to be recognized," she told me. "Because, obviously with all of the projects we're involved in, it's many people contributing." 
Our conversation has been lightly edited for length and clarity.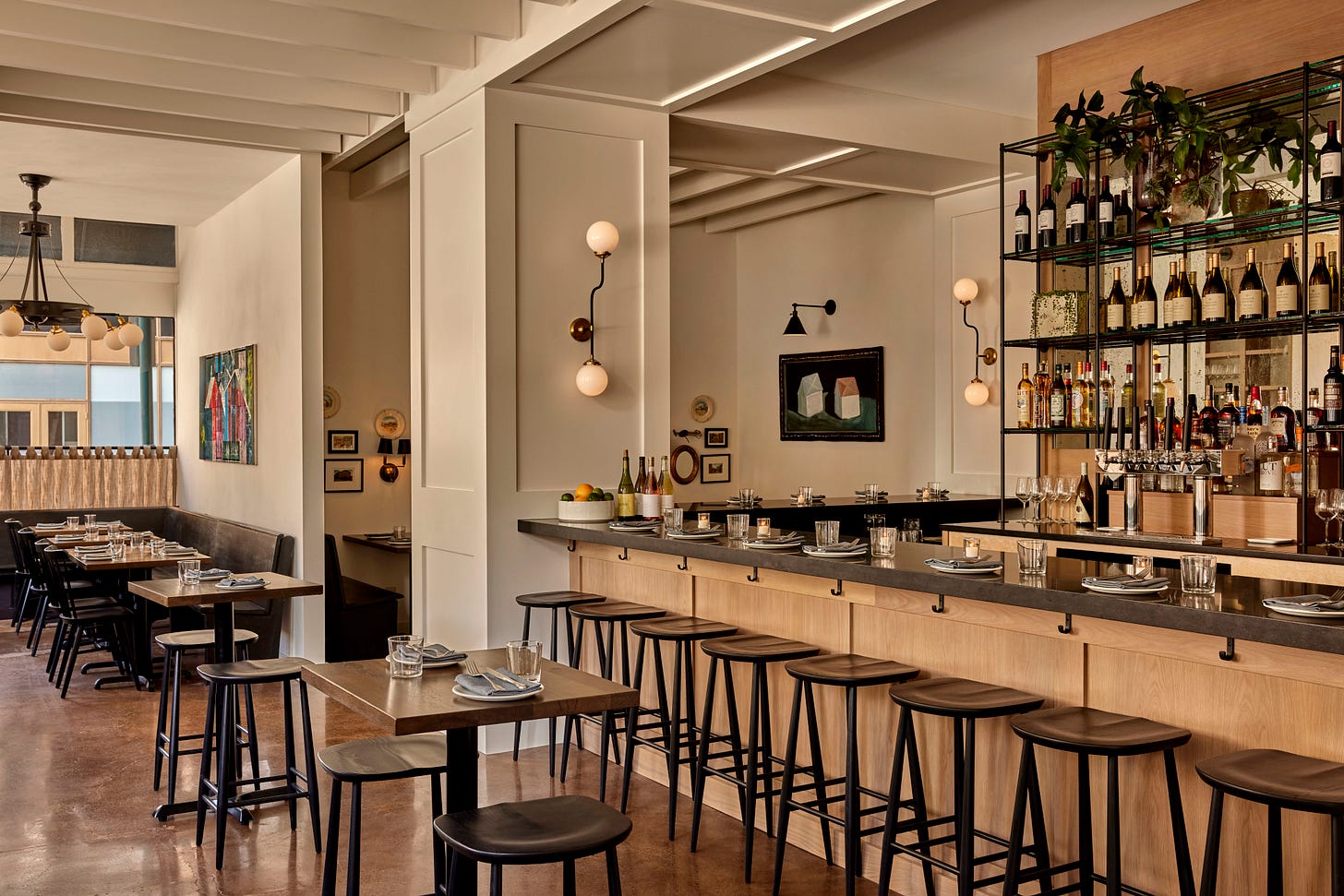 Expedite: Congrats also on the new opening, I'd love to hear more about it. 
Ellen Yin, High Street Hospitality: "We're still in the opening phase; we're only serving dinner right now. But when our former High Street closed, I knew about this space about seven blocks away with a full kitchen. We moved in in three weeks, and opened a to-go sandwich shop in October 2020. We had the luxury of a massive kitchen, and so part of my arrangement with my landlord was that I was going to take over the former dining room space, an additional 3500 square feet, if I wanted to continue here. We were so well-received by the neighborhood that we decided, of course, we're going to stay. So for the past year-and-a-half we've been working to recreate High Street at this new location."
How did you hire for it? People who have been with you for a long time? 
"There's a crew of about 25 people who have been working in the building, in High Street, so new employees have had to integrate with that team who are producing things all at the same time. Many of the team members from the old High Street, which has been closed for three years, have taken on new careers, so we basically started fresh on this project. 
"We decided on a service charge model to try to improve the equity in the wages between front- and back-of-house, it's 20 percent. Everyone gets paid a standard hourly rate that ranges from $18 to $30, and any additional tips get distributed to the front of house, with the service charges used to pay for things like labor and benefits."
And guests are embracing it? 
"Very few guests have challenged it. But we focus on giving a great hospitality experience as well. If we have a service issue, sometimes we'll waive the service charge to help people understand that we're empathetic. We know that if we're adding 20 percent, we need to give a 20 percent experience." 
The staff likes it, I imagine?
"Well, we're fully staffed for our dinner program. Now we're going forward with lunch and brunch, which have been mainstays for High Street. It's a challenging hiring environment, but I don't think that the service charge has necessarily affected that environment. 
"Part of our ability to hire is to create the feeling that the culture is going to be what they want it to be — how you describe the compensation model, what the vision of the business is — that's what entices people to either join you or not join you. If people feel like they're coming into an organization where they'll be heard, where they can contribute and grow, they're more apt to see that as an opportunity. Most people want to know that they're in the right organization. 
Do you have a formalized way of talking about all of this with prospective employees?
"We have an established process; we interview a person and then typically bring them in to stage1, which we pay for. We pay $13 an hour for servers, front-of-house, line cooks; managers we pay a slightly higher rate to. If you come to stage, we are definitely making an initial investment in you. 
"We sit down with every new hire and talk about our culture, our values, our mission, and how they can be a part of it. Trying to create engagement with team members at that point is really important. And of course after that, making sure that the promises you made to them are fulfilled — and we expect the same on the other side."
What does that look like?
"We check in with everybody after 30 days. We also have a quarterly check-in with every team member. 
"We have informal programs including a women's roundtable, where we bring in someone from the community, a role model, or somebody who has a specific expertise, to come talk to whoever is interested in and wants to hear that person's story and hopefully be inspired by them.
"One of the things we learned during the pandemic was that each of our three restaurants were kind of their own little family. We're starting a new program where we engage people across the restaurants, trying to mix people up as much as possible and get to know one another. We're about to embark on a new program where, over the course of six months, everyone gets to have lunch with some of our senior team members, to hear how they're feeling, what their challenges are, so we can respond better. Continuing education — so if you want to pursue, say, advanced wine training, we cover a portion of that. 
"And of course we have benefits. I have been a staunch believer from the very beginning that one of the ways to entice people to stay with you is to treat them as a professional hospitalitarian. Why shouldn't restaurant team members have insurance? So from the beginning, in 1998, we formed our health plan, and we've continued it consecutively over 25 years. We have a 401k plan. We've diversified our benefits; we have mental health support and other wellness benefits, and we have a catastrophic health plan that's just $9 a pay." 
So you're supporting long-term restaurant employment. Do you find people are looking for careers in restaurants rather than using them as a stop on the way to somewhere else? 
"People always come to me about this because they see that I was successfully able to transition from a different career into hospitality. Many of us just didn't like what we were doing before and we wanted to change. I started out in the hospitality industry not having any experience operating a restaurant or even really managing a restaurant. I've had to rely on a lot of people contributing to teaching me, coaching me, and helping to create something that  could have longevity.
"Philadelphia is such a great city, because the barriers to entry are really low relative to other major metropolitan areas. So being able to start your own thing in Philadelphia is a lot easier than, say, New York City. But Philadelphia has one of the highest levels of poverty in the country. The city, seeing that as a potential opportunity, is helping small businesses grow, which opens up a huge door for a lot of people." 
That's an important point. Restaurants are vital to cities and they can also provide so much opportunity. How should cities support entrepreneurs like you and others who want to open small businesses? 
"I was part of a workgroup in Philadelphia that found, relative to other parts of the country, the opportunity to boost up people of color and women in small businesses here is tremendous. Local companies like Comcast and non-profits like the Pew Foundation and other organizations are working to support new businesses as they open and grow.  
"As a business owner or leader, having as diverse a workforce as possible will only make your perspective grow, that's a no-brainer. But how do you find those people? That's how the city can help facilitate a greater or more diverse workforce. Philly is great at that; there are so many different programs that help connect employers with employees. I think the challenging part is, although they may have had culinary training — and I've been part of a few amazing initiatives— sometimes they're not quite ready to be onboarded into an organization. 
"A program to bridge the gap between people graduating and people being ready to enter the workforce is a great thing to try to create. How can we help people get from the end of their training and ready to work with skills like timeliness, reliability, things they may not have learned yet because of age or experience?"
What are you most excited about for the future of your restaurants and for the future people who work there?
"I love hospitality. And for me, seeing other people fall in love with it is the most exciting thing about my career. We have a lot of less experienced team members right now. This might be their first, or second job of their career. To see them want to grow and accept more accountability and responsibility is so rewarding." 
Thanks to OpenTable for sponsoring this six-part series, which aims to highlight the trends, challenges and opportunities shaping the restaurant industry. Expedite is about embracing and inviting the next big thing and these interviewees have the answers.
Previous editions include: The future of attracting diners with Lettuce Entertain You CMO Jennifer Bell, and The future of sustainability, with Alpareno Group's Mo Alkassar and chef Niven Patel
1
A stage is like a guest shift at a restaurant. Many are unpaid, sold as internships or learning experiences.